Welcome to the World Gymnaestrada 2019!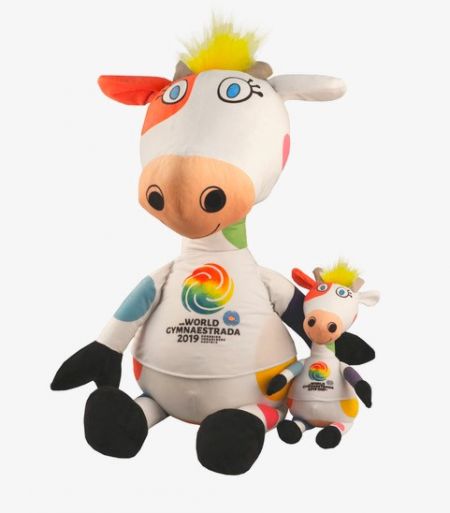 Special Offer - Plush Mascot Dorli XXXL - Limited Edition
This is your one and only chance to get our amazing plush mascot Dorli in a size of 1 metre for a special price of just EUR 69,-!
You can order this limited edition of the XXXL-Dorli in our online shop until the 15th of February only.
Accreditation Workshop
Smiling faces during the Accreditation-Workshop on Saturday morning .... -3,2° outside, + 25° inside.
Wintry Greetings
Even with these cold temperatures, Dorli is sending you her warmest regards from Austria!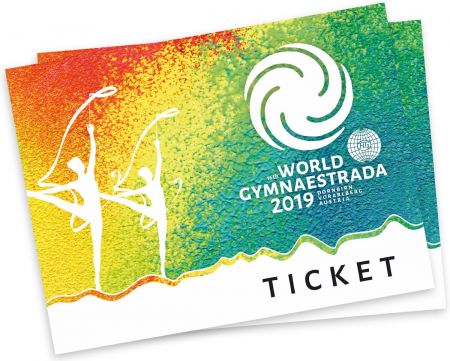 1000 tickets sold!
In less than two weeks over a 1000 tickets have already been sold for the World Gymnaestrada 2019. Buy your tickets now to make sure you're with us in Dornbirn next July, or surprise a loved one with a ticket this Christmas!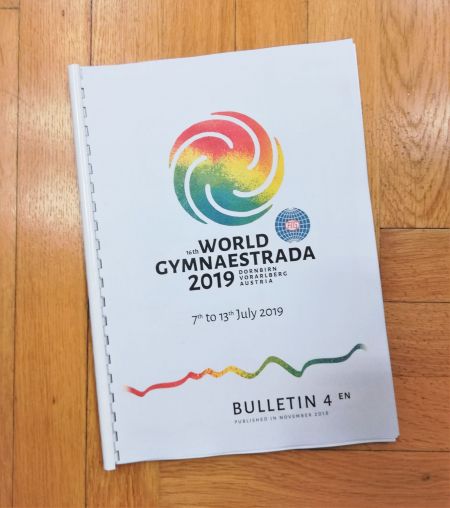 Bulletin 4
Bulletin 4 is now published and ready to be downloaded from the download section of this website! It is based on the previous Bulletins and supplemented with additional new information like the schedule of the National Performances, the allergens in the menus, changes in the transport arrangements and much more.